Scalp Micropigmentation (SMP)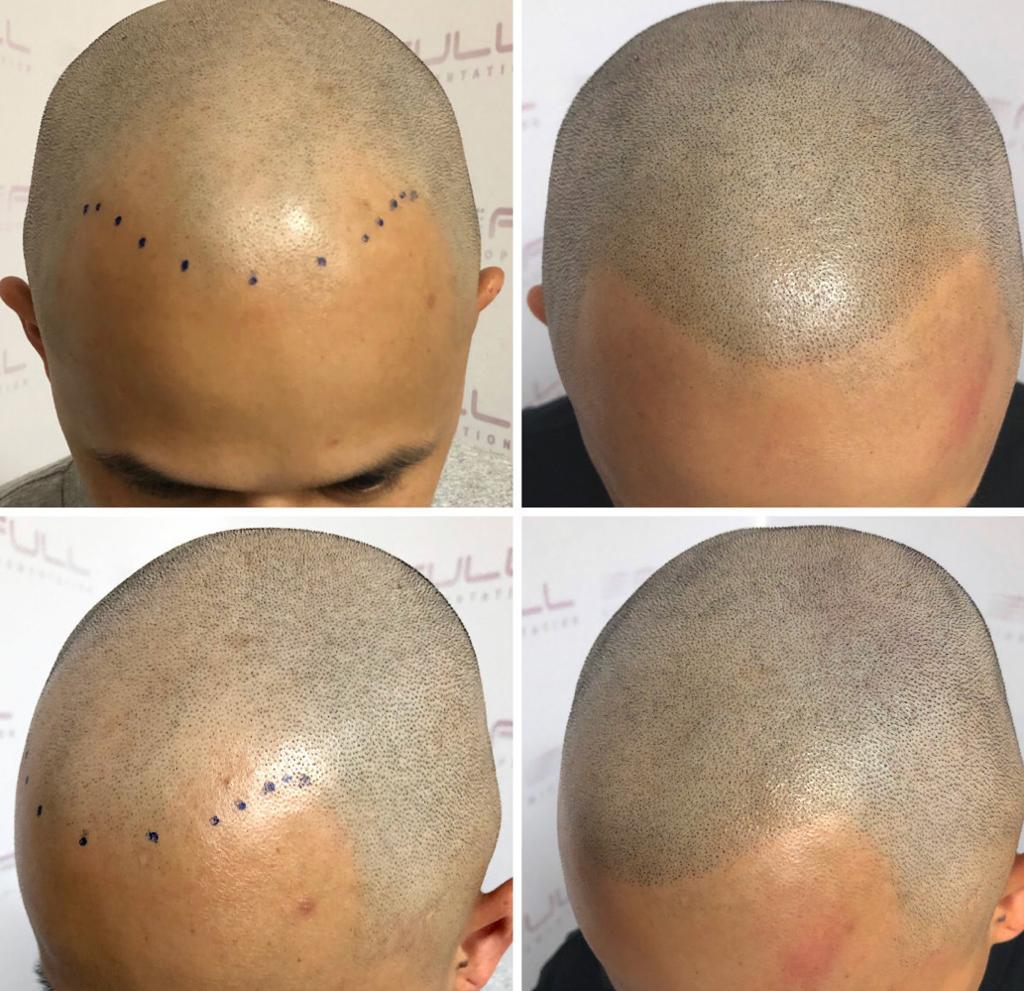 Scalp Micropigmentation (SMP)
Scalp Micropigmentation (S.M.P.) is an innovative, new technique for camouflaging hair loss in men and women. Using a specialized S.M.P. Pen, the technician implants pigment into the client's scalp in the form of tiny dots that mimic the appearance of closely-shaven hair follicles. The result is a very natural, youthful appearance that restores the client's hairline and leaves them feeling confident. This is non-surgical. Some clients think this is a hair transplant, but no hair is moved.
Who Can Use SMP?
Anyone suffering from hair loss can benefit from SMP.
This includes men or women who suffer from male or female pattern baldness (a.k.a. androgenetic alopecia), scarring, burns, birthmarks, or any other reasons for hair loss. SMP works for all ages, all skin types, and all skin colors. If the client's hair is thinning, or their hairline is receding, SMP will restore their hairline and thicken the appearance of their hair. Men or women can benefit from this kind of treatment.